WELCOME TO THE CALDWELL GOLF BALL CHALLENGE
Make it a range day with our new Caldwell Golf Ball Challenge for chance to show off your best shot and WIN BIG! All it takes is a .22 firearm and some golf balls (or our handy range kit) to join in on the fun and have a chance to win some amazing prizes from brands like Caldwell, Crimson Trace and many more!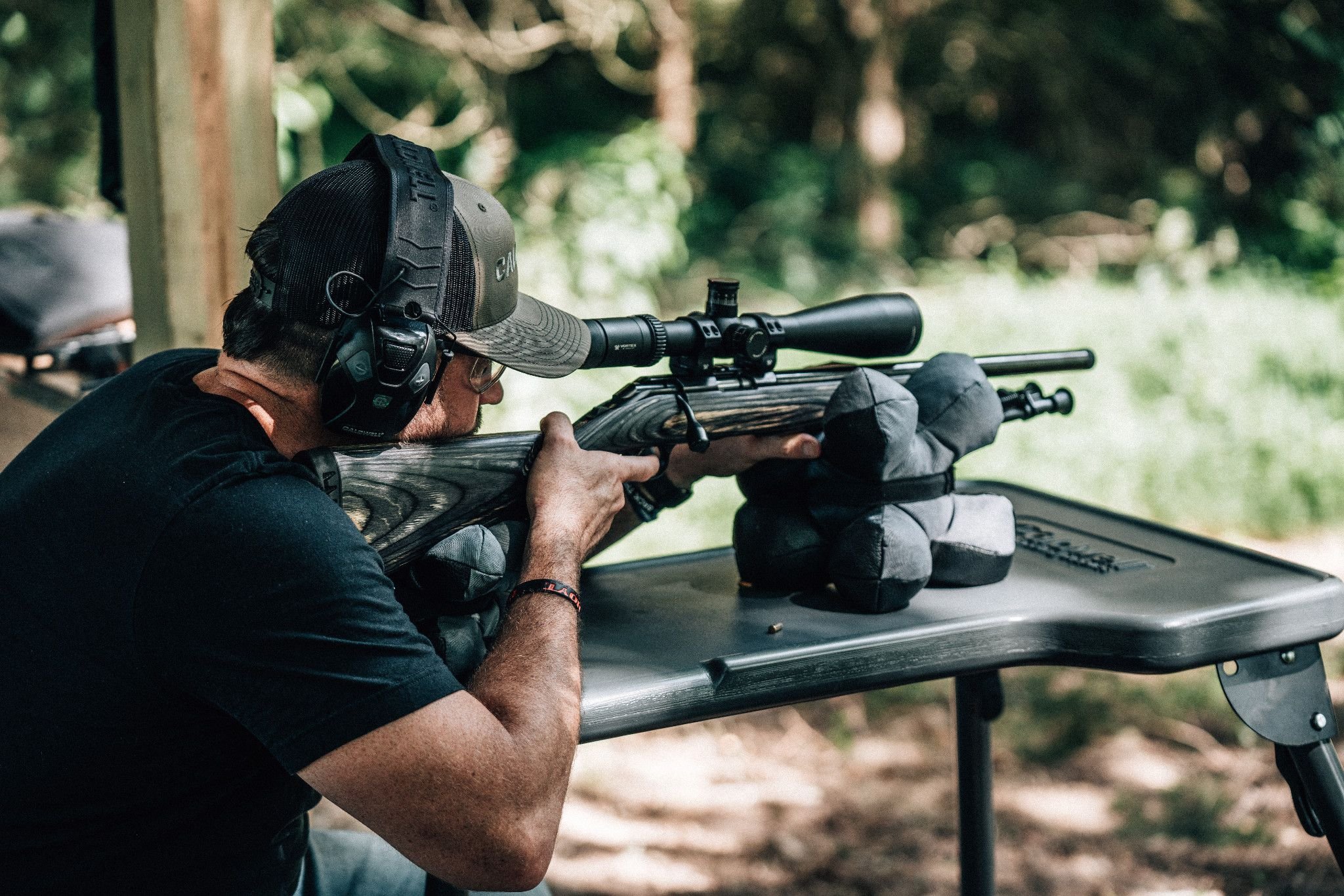 What You'll Need
Just grab your favorite .22 rifle or pistol and head out to your local range. You can also use any kind of optic and any type of shooting rest, we prefer Caldwell and Crimson Trace of course!
You'll also need NINE golf balls, though you will want to check and make sure your range allows golf balls to be shot. If not, download our handy RANGE KIT that includes everything you'll need - targets, scorecard and more below!

How it Works
The course has 9 holes. The breakdown is as follows:
Holes 1-3 – Rifle 50 yards / Pistol 10 yards – 3 golf balls, two shots per ball.
Holes 4-6 – Rifle 75 yards / Pistol 15 yards – 3 golf balls, three shots per ball.
Holes 7-9 – Rifle 100 yards / Pistol 20 yards – 3 golf balls, four shots per ball.
Every shot taken counts as a "stroke". If the ball is not struck, a +2 stroke penalty is added to the score for the hole. Extra rounds cannot be used on other holes. Par for the course is 27 strokes with a perfect score of 9 strokes, or -18 under par.
You can enter the contest by uploading your picture or video in the contest form below and even get bonus entries by sharing with friends! Be sure to let us know in your post the Caldwell gear you used, the firearm, what kind of optics, and what kind of ammunition.
Prizes
Participants will be eligible to win...
Caldwell Golf Ball Challenge decal

Monthly Prize Pack with featured partners like Smith & Wesson, Thompson Center, Crimson Trace, TV Partners, Lapua/SK Ammo and many more.

One of Two Grand prizes including...

Performance Center TCR .22 rifle with a Crimson Trace Scope
Performance Center Victory with Crimson Trace Red Dot Sight
Enter to Win